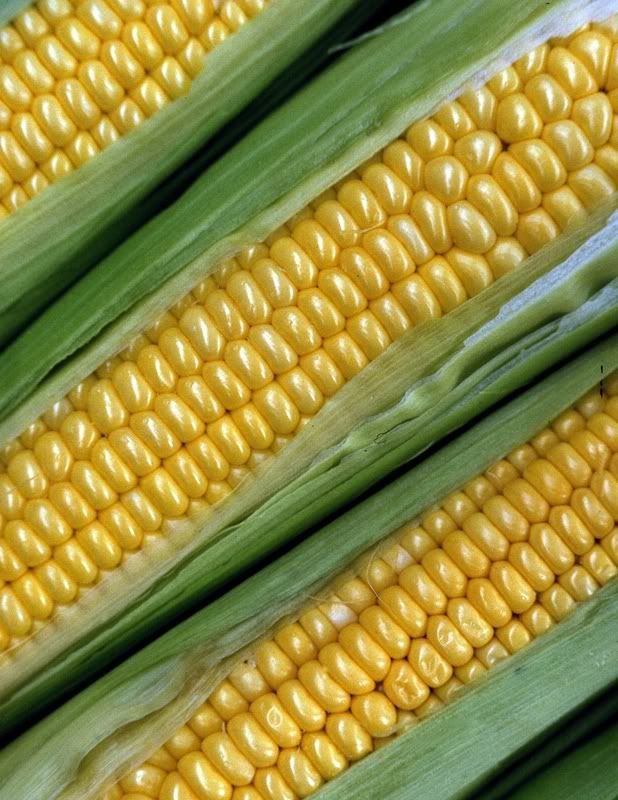 CORN "CONFETTI" SALAD
This corn salad is very colorful and uses canned, frozen, or leftover corn-on-the-cob.
Use whatever veggies you have, don't worry if you don't have everything on hand.

2 cups corn (thawed/cooked)
1/3 cup diced green pepper
1/3 cup diced red pepper
1/3 cup diced celery
1/3 cup diced red onion
1/2 cup cilantro, chopped (I measure the cilantro before chopping)
1/2 tsp. cumin
1/2 cup Ranch Dressing (pg. 10)

Mix together and chill. Perfect for picnics and potlucks.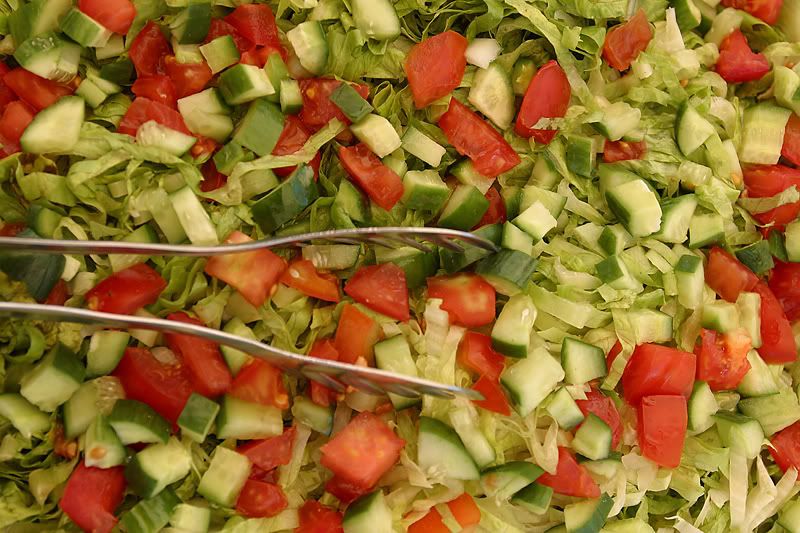 TOMATO/CUCUMBER CHOP SALAD
Combine at least three of the veggie ingredients
with the dressing for a great summer side dish.
This recipe works well when tomatoes and cucumbers
are prolific in late summer.

1-2 stalks celery, chopped
2 or more tomatoes, chopped
1 cup cucumber, chopped
1/2 cup green pepper, chopped (optional)
1/2 cup onion, chopped (optional)
1/4 cup fresh parsley, chopped (optional)
salt and pepper to taste

Mix the vegetables with 1/4-1/2 cup Marilyn's French Dressing and salt to taste.


GREEN BEAN SALAD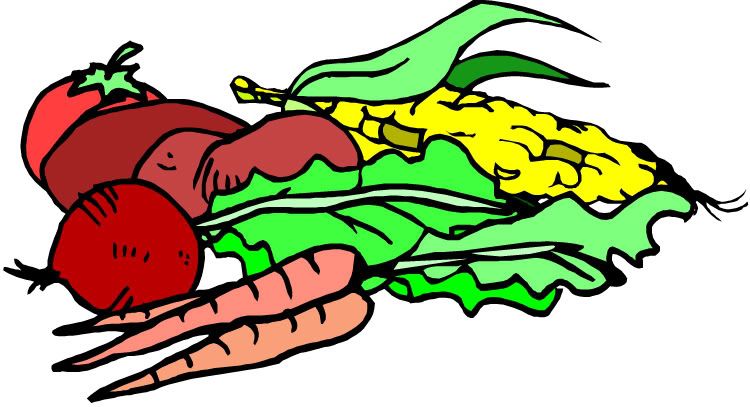 Awesome way to use an abundance of green beans

4 cups cut up green beans, cooked, drained and chilled
1/2 large red onion, sliced
10-12 cherry tomatoes, halved
1/2 - 1 cup Feta cheese (optional)

Mix these ingredients together with Marilyn's Basic French Dressing below.
Add 1/2 tsp. oregano, and extra black pepper, and Feta Cheese
for a Greek Flair.



---
---
Created
2007-07-25
Views
6263
Modified
Id
Author